Ruby is so cute!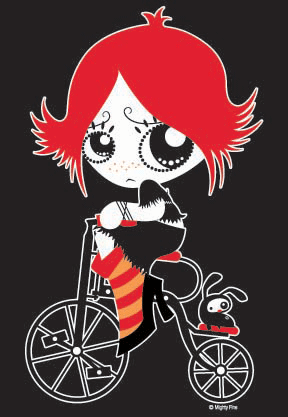 My name is Jen Gloom, I have got to be Ruby Gloom's biggest fan. She is so cute. My parents always said I wore too much black...that I looked depressed and probably needed one of these for my knee: http://www.shop-orthopedics.com/kneehab_xp_electrotherapy_unit_p/0412-5000.htm. Now they like my Ruby Gloom clothes and they understand you don't have to smile to be happy all the time.
I started this page because I think there should be more Ruby Gloom Fans and I want to find them and share Ruby stuff. Plus I would love to meet her. :)~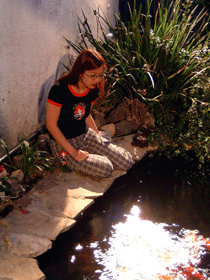 This is me around my pond in the back yard...I love watching the fish.





What's New?
5/12/02 Updated Me & Ruby page....read about our crazy weekend.

WOW!! The Ruby Gloom page looks so good now! They even have this cool forum where we can all chat.

I am only 16 and this is my first webpage! I also like Shop Orthopedics!

No, Gloom is not my real last name.